Which was the better Michael Paré film?
Click to vote for Eddie and the Cruisers
Eddie and the Cruisers
Click to vote for Streets of Fire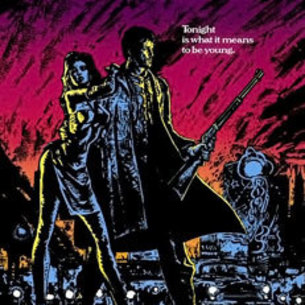 Streets of Fire
SHARE ON FACEBOOK 0
SHARE ON TWITTER 0</> EMBED❝&excl;❞ COMMENT 1
Sharing this joust on facebook or twitter earns you 5 crowns!
Joust by: slab

COMMENT (1)
MORE JOUSTS
Other than the PopJoust name and official PopJoust logos, PopJoust is not the owner of any trademarks appearing on PopJoust.com, nor is PopJoust affiliated with the owners of such trademarks, service marks or trade dress appearing on PopJoust.com. All trademarks and copyrighted images are the property of their respective third-party owners. Trademarks are only used in a nominative sense to inform PopJoust users and spur debate, and copyrighted images are only used for the fair-use purpose of informing users for the purpose of debate. Any party who is concerned about the use of a trademark or image on PopJoust.com should contact .